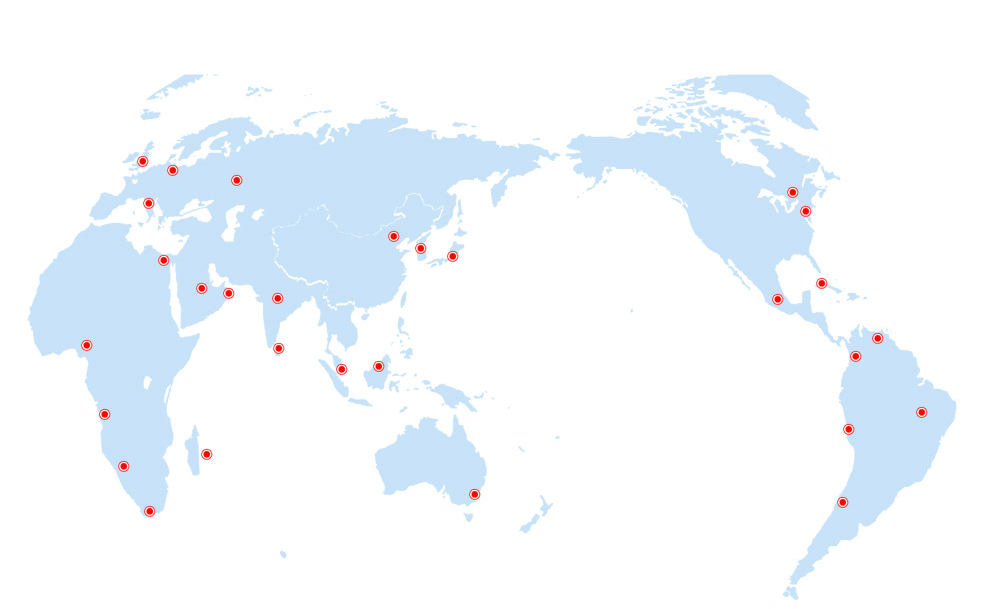 ◆All domestic provinces、Autonomous Regions, Municipalities and Hongkong, Macau.
◆80 Countries and Territories Overseas:
1、Asia: Korea, Singapore, Japan, India, Malaysia,the Philippine, Brunei, Thailand, Vietnam,Burma, Cambodia, Israel, Georgia, Pakistan
United Arab Emirates, Saudi Arabia, Bahrain, Oman, Sri Lanka, Bengal, Kuwait, Jordan, Lebanon, Cartel, Ivory Coast.
2、Europe:the U.K, Spain, Germany, Belgium, Italy, Portugal, Greece, Ukraine, Croatia, Russia, Montenegro,Latvia Turkey,Bulgaria, Estonia, Albania, Bulgaria, Czech Republic, Lithuania, Slovenia
3、North America: USA, Canada, Mexico, Costa Rica, Guatemala, Salvador, Honduras, Panama, Dominica, Nicaragua, Trinidad and Tobago.
4、South America: Chile, Columbia, Peru, Ecuador, Brazil, Uruguay, Paraguay, Guyana.
5、Oceania: Australia,Solomon Islands.
6、Africa: South Africa, Tanzania, Nigeria, Tunisia, Mauritius, Kenya, Namibia, Egypt,, Gabon, Angola, Algeria,Cameroon,Congo,Ghana,Senegal,Equatorial Guinea,Benin,Cote d'lvoire.