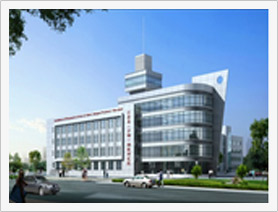 Along with the enterprise development, Shagang has always adhered with the philosophy of "Technology is the navigator that will lead us to endless progress". We established the Enterprise Technology Centre in 1998 and it has been assessed as the national enterprise technical center in 2007.
Shagang Technology Center has a research and development division—Institute of Research of Iron & Steel, Sha-steel/Jiangsu Province. The technical committee of the institute is composed of 4 academicians from the Chinese Academy of Engineering, 7 professors or professor-level senior engineers. It has introduced some domestic and abroad high level researchers to set up a research and development team. The Institute possesses 11 research divisions, which are product oriented divisions for wire rod, plate, hot-rolled strip, cold-rolled steel product and silicon steel product, and process technology oriented divisions for iron-making, steelmaking & continuous casting, steel rolling processing, welding, process modeling and measuring, and the division for automation and control. The Institute also has an office for planning and management, an analysis and testing laboratory.
The Institute has an R & D building of about 9,000 square meters, and a test plant of about 7,000 square meters, equipped with the advanced R&D facilities. Its main research analysis and testing equipments include: electron microprobe, Gleeble 3800 thermal analogue computer, the field emission TEM (Transmission Electron Microscope), X-ray diffraction analyzer, X-ray fluorescence spectrometer, inductively coupled plasma mass spectrometer, glow spectrometer, focused ion beam SEM (Scanning Electron Microscope), fatigue testing machine. Shagang Research Institute possesses an advanced test plant equipped with 50+150Kg and 4.5T Vacuum induction melting furnaces and hot rolling mill (with accelerated cooling system, heating-furnace and heat treatment furnace), which can be used to simulate the actual production processes in a relatively simplified way. It is to optimize and verify the key technical parameters of production processes of steelmaking and steel rolling in a rather wide range. It serves as a high speed and efficient approach for product development and process optimization.
Shagang has formed a self-dependent innovation platform of the technology research and development for advanced steel materials and production process, containing a postdoctoral scientific research workstation, an academician workstation and a postgraduate workstation. It has established a good cooperative relationship with some research institutes, universities and colleges, such as China Iron and Steel Research Institute (CISRI), Southeast University, USTB (University of Science and Technology Beijing, NEU (Northeastern University),etc.
Huaigang Technology Center
Huaigang Technology Center, which was founded in 1998, was certified as the postdoctoral technology innovation center in Jiangsu Province in 2001; certified as the provincial technology center in 2002; and established the national postdoctoral research station approved by the Ministry of Personnel, established the first postdoctoral technical innovation center in Jiangsu metallurgical industry approved by Personnel Department and Trade Commission of Jiangsu Province in 2006, moreover, cooperates with China Iron and Steel Research Institute (CISRI) to establish the Huaigang Postdoctoral Mobile Workstation; Meanwhile, Huaigang cooperates with NEU (Northeastern University), Jiangsu University closely, to be the science and education base of these two schools, it has laid a solid foundation to constantly improve the company's technology innovation work.
Huaigang Technology Center implements the director's responsibility system. The post of Director of the Technology Center is taken concurrently by the Vice General Manager of the Company. This Center consists of several functional departments,as S & T Management Dept., Products Development Dept., Quality Inspection Dept., etc. so as to specialize in iron and steel making, technical modernization, and so on, such as new technology research and new product development.
Huaigang Technology Center has been equipped with complete configuration of the analysis and testing facilities; it has invested over 30 million for revamping and introduced those world top level instrumentations, such as: WAW-Y500 electro-hydraulic servo testing machine, Swiss AT-300 quenching hardness tester, 25HD microscope from Germany ZEISS, USA QUANTA400 scanning electron microscope with BRUKE electric refrigeration energy spectrometer and micro hardness tester, USA UST-100 ultrasonic inclusion puring system, LEEMAN PRODIGY plasma emission spectrometer etc.
In recent years, Huaigang has developed an serial of special steel grades with a bright market prospect, such as grades for automotive industry, coal mining industry, high-speed and heavy duty train wheels and axles steel, grades for high-level steel balls, high-grade bearing steel, high-grade oil well pipe (OCTG), tube bloom used for high pressure boilers, as well as round bloom used for forging application, etc. And gradually it has formed 7 brands series products as anchor chain steel, spring steel, bearing steel, steel tube blank, ball steel, automobile steel, train steel, 6 provincial famous-brand products as "Steel bars for ship anchor chain", "High carbon chromium bearing steel" and other 6 products has been awarded as "Gold Cup Award of National Physical Product Quality", these performances help Huaigang to lay the solid foundation for entering the first phalanx of domestic special steel enterprises.
Anyang Yongxing Technology Center
Anyang Yongxing Company has applied and been identified as provincial enterprise technology center in 2006, it appointed the company leader as the director of the center, established complete system and incentives as well.
Innovation is one of the performance assessments for all the leadership of Anyang Yongxing Technology Center. Creating production management mode innovation and modern production organization command system; innovating on the human resources management; improving the incentives distribution, economic responsibility system, academic promotion system and professional technical competition post etc. Meanwhile, innovating the basic management and implementing the modern equipment management mode, generalizing 6S management methods and so on to ensure the normal operation of the equipments.
Anyang Yongxing Technology Center has a training base of 500 square meters as well as an analysis and testing laboratory base of 10,000 square meters. It was equipped with the X-ray scanning fluorescence spectrometer from Japan Shimadzu, spark direct reading spectrometer from Germany, sclerometer, analyzer of nitrogen, hydrogen and oxygen etc. these large scale testing instruments.
Anyang Yongxing Technology Centre has formed a high-quality and skilled technical team of 2 doctors, 36 senior technical engineers and 435 with the college degree or above, they are occupied 15% of the staff. Furthermore Anyang Yongxing Technology Centre is supported by Institute of Research of Iron & Steel, Sha-steel/Jiangsu Province and Huaigang Technology Centre; we can share the senior technical personnel, advanced research & development equipments and resources etc. at any time, it helps to improve the innovation and research & development ability very well.