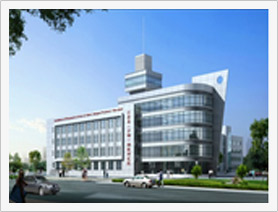 Research and development institutions and equipment
Along with the enterprise development, Shagang has alwayconcept of " Technology is the navigator that will lead us to endless progess".We established the Enterprise Technology Center in 1998 and it has been assessed as the national enterprise technical center in 2007.
The Technical Center consists of the Institute of Research of Iron and Steel (IRIS)and Physical and Chemical Testing Center, of which IRIS consists of three research institutes, eight research laboratories, as well as three auxiliary departments of the general management office, the analysis and testing laboratory and the experimental workshop.
Physical and chemical testing center is consisted by mechanical testing, metallographic testing, chemical testing, and coke testing, environmental testing 5 professional testing rooms.
Technology center is equipped with the world first-class analysis of testing equipment, including field emission transmission electron microscopy, field emission scanning electron microscopy (sem), double -beam scanning electron microscope, electron probe, X-ray diffractometer, fatigue testing machine, thermal simulator and a variety of chemical analysis and mechanical test equipments, has created favorable conditions for the advanced steel materials and technology research and development.
Talent strategy is the key to form the core competitiveness of enterprises. By the end of 2018, the Center had 396 R&D personnel, including 29 doctors and 89 masters, 32 technicians with senior titles, 99 technicians with intermediate titles and 18 external experts, including high-level innovative talents and teams in jiangsu province, PROJECT 333 talents in Jiangsu province and leading talents in Zhangjiagang city. Together with Jiangsu University and Nanjing Technology University, Shagang open a master's program in engineering; And jointly trains the on-the-job PHDS with USTB (University of Science and Technology Beijing) and SEU (Southeast University).
The technology center has formed a group of core technical personnel in product research and development, management innovation, technological transformation, energy conservation and emission reduction, and played an active role in the rapid development of the enterprise. By means of internal training, cooperative training, overseas study and other ways, the enterprise cultivates high-level scientific and technological talents with independent innovation ability, providing a strong talent guarantee for the realization of new development strategic targets.
Shagang group to build the base of "Industry-University-Research Cooperation ", establish good relations of cooperation with the Beijing Iron and Steel Research Institute, Southeast University, University of Science and Technology Beijing, Northeastern University, Chongqing University, Dalian University of Technology, Suzhou University and other research institutes, colleges and universities, make full use of their advantages on technology and talent, improve Shagang's ability of technological innovation.
Shagang and Suzhouo University jointly established Shagang College of Suzhou University, focusing on training production, scientific research and management talents of Shagang Group. The enterprise academician workstation was established in cooperation with the team of academician Wang Guodong of Northeastern University, providing a favorable platform for further industry-university-research cooperation.
In 2018, 105 patents were applied for, including 61 for inventions and 44 for utility models. 46 patents were granted, including 26 for inventions and 20 for new utility models. In 2018, led the formulation and revision of one national standard, participated in the formulation and revision of five national standards and one group standard; In recent years, the Shagang undertakes 4 national science and technology support program projects, 1 national key research projects, 1 "973" project, 1 national innovation method special project, 1 national intelligent manufacturing demonstration project, 3 support of science and technology plan projects in Jiangsu Province,1 scientific research project of "333 project" Jiangsu Province, 1 prospective joint project of Industry-University-Research in jiangsu province, and 1 achievements transformation projects of Jiangsu Province.
Effective innovation management system is an important guarantee to improve and develop innovation ability. Based on the actual situation of the enterprise and the overall requirements of improving work efficiency and quickly producing research results, the enterprise technology center adopts a flat matrix management mode to ensure that all types of R&D activities and quality improvement activities are carried out quickly and efficiently. The Technical Center keeps close contact with relevant departments to ensure accurate transmission of product R&D and quality improvement requirements, and rapid industrial application of R&D results.
In order to create a good atmosphere for innovation in the whole company and stimulate the enthusiasm for innovation of employees, the enterprise issued the "Project Award Management System", "Interim Provisions on the Implementation of Dry Stock Award", "Science and Technology Management System" and other systems and regulations. The annual commendation meeting is held to award innovation and invention, and the advanced operation methods invented and summarized by the employees are named after the employees, such as "Hua Deming smelting time management method", "Mei Chengyue control coil operation method", etc., which enhances the sense of honor of the employees and further motivates the employees to innovate.
Dongbei Special Steel Group Technology Center
Dongbei Special Steel Group established the technical center in 2004; it consists of special steel research institute (branches both in Dalian and Fushun Bases) and the pilot chamber, the center was recognized as a national technical center in 2007, It obtained the qualification of Liaoning Province postdoctoral research base workstation in 2007, and was approved to set up a national postdoctoral research workstation in June 2008. The technical center is united by scientific research management of special steel, structural steel research institute, institute of bearing steel and die steel research institute, institute of stainless steel, high temperature alloy research institute, high strength steel research institute, institute of titanium alloy, precision alloy research institute, institute of auto parts, standard research institute of 11 products research and management departments.

Dongbei Special Steel Group technology center has the domestic first-class special steel product research and development team, the technical background is profound and with academic atmosphere. By the end of Nov. 2019, there were more than 200 R&D personnel of different majors, among whom 5 enjoy government subsidies from State Council, 4 enjoy municipal government subsidies; 8 with doctoral degree, 44 with master's degree; 62 senior or above titles, including 8 professors. Dongbei Special Steel cooperated with General Institute of Iron and Steel Research, Northeast University, University of Science and Technology Beijing, Dalian University of Technology and other units to train on-the-job master students. And also it has established long-term and stable cooperation mechanism with Beijing Iron and Steel Research Institute, Chinese academy of Sciences Metal Research Institute, Beijing Aerospace Materials Research Institute, Northeastern University, Tsinghua University, Dalian University of Technology and other scientific research institutes and institutions to make full use of their technological and talent advantages and improve its ability of technological innovation. In 2005, the "state engineering research center for advanced iron and steel materials technology" was established with the General Institute of Iron and Steel Research, University of Science and Technology Beijing and other shareholders. In 2010, the Dalian Special Alloy Steel Engineering Laboratory was established jointly with Dalian University of Technology in order to carry out research in the field of special alloy and transform the results. In 2016, Liaoning Fushun Special Steel Engineering Technology Research Center was established with the approval of Liaoning Provincial Department of Science and Technology.
Dongbei Special Steel Group Technology center is equipped with facilities from the United States, Japan, Germany, Switzerland and other countries of first-class analysis testing equipment, including scanning electron microscope, high temperature tensile testing machine, durable creep tester, microscope, fluorescence spectrometer, and fast automatic analysis system on smelting process, automatic grinding polishing machine, automatic brinell hardness tester, automatic Rockwell hardness tester, inductively coupled plasma emission spectrometer, flaw detector, etc, has created favorable conditions for the advanced steel materials and technology research and development.
Dongbei Special Steel Group attaches great importance to technological innovation, has established a scientific and technological innovation mechanism in self-development, and continuously increased the investment in scientific and technological innovation. In recent years, the annual R&D investment of the company accounts for more than 3% of the product sales revenue. In 2019 we added six new projects at or above the provincial level, and 42 projects under research at or above the provincial level. Presided over and participated in the revision of a number of national and industrial standards. Among the national standards released in 2019, our company presided over 13 formulations (revision) of and participated in 2 formulations (revision). In 2019, the company has been granted 7 national patents, 4 progress awards in metallurgical science and awards in provincial national science and technology, 8 gold cup awards in product quality recognition, and 3 famous brand products in Liaoning Province.
All the time, the new products developed by the Group Center are widely used in aerospace engineering, domestic large aircraft project, nuclear power, die-set, wind power generation equipment, high-speed railway, car localization and upgrading steel for oil exploitation, etc.. The research on super alloy, high strength steel and die steel represents the highest level in China, some are advanced level in the world, the research on special stainless steel, high grade mechanical steel and automotive steel is all at the leading level in China. The construction of China's first domestically produced aircraft carrier " Shangdong" has adopted a variety of high quality special steel from Dongbei Special Steel, the rivet steel, 100% spring wire, military steel for defense system etc. are all made of the stainless bar, rod, wire, alloy strip and super alloy for military application, such as J-15 Jet Fighter of China Air Force.

Huaigang Special Steel Technology Center
Established in 1998, Huaigang Special Steel Technology Cente was recognized as the postdoctoral technology innovation center of Jiangsu Province in 2001, and as the provincial technology center in 2002. Huaigang technology center consists of science and technology management department, product research and development department, technology department and other functional departments, specializing in steel quality management, product research and development, science and technology projects. In recent years, Huaigang has been closely focusing on " Superior steel to special steel " and developed products in the fields of automotive steel, construction machinery steel, energy steel, machinery industry steel, steel ball and tool steel, goods fork and die flat steel,rail steel, marine steel, etc. Typical steel types are spring steel, gear steel, steel billet steel, steel ball steel, non-quenched steel, steel for oil valve body, steel for train wheel shaft, anchor chain steel, cargo fork flat steel, automobile hub system and other products. The anchor chain steel produced has been recognized by China, Britain, Norway, Japan, the United States, France, South Korea and other national classification societies. Spring steel was awarded as" Province quality-trust products"; High quality carbon structure round steel, alloy structure round (flat) round steel, spring steel, Marine chain round steel girders with flat steel, automobile, boiler seamless steel tubes, bearing steel, non quenched and tempered steel, flat steel goods fork products were awarded the certificates of "Metallurgical Product Quality Recognition", among them, the non quenched and tempered steel, flat steel goods fork, Marine chain round steel products continue to maintain the title of national metallurgical product quality "Gold Cup"; Hot - rolled round tubes in oil Wells, hot rolled spring steel, fork flat steel and hot rolled round steel for wear-resisting ball have been certified as "Superior Quality Products in Metallurgical Industry". "Huaigang " brand is a famous trademark in Jiangsu Province; "Huaigang" brand spring steel, high carbon chromium bearing steel, steel tube billet products won the honorary title of "Jiangsu Famous Brand Products".

Yongxing special steel technology center
Anyang yongxing special steel co., LTD., Shagang Group, has received strong technical support from shagang group, and is ready to share R&D achievements, senior technical personnel, advanced R&D equipment and resources. Shagang Yongxing enterprise technology center has been recognized as the provincial enterprise technology center of Henan Province, with the company leader as the director of the center and established a sound R&D system. In 2016, Anyang clean steel tube billet and high strength steel bar engineering technology research center was established to carry out in-depth research on the production technology of clean steel tube billet and high strength steel bar. Relying on the technical center, the company has formed a team of high-quality and capable high-tech talents, with 5 senior titles, 1 doctor, 1 master, 25 senior titles, and 368 college and technical secondary school graduates. It has formed a training site of 500m2 and a pilot test base of 10000m2, equipped with Shimazu scanning channel X-ray fluorescence spectrometer, Japan, 25-channel direct reading spectrum imported from Germany, high-precision infrared carbon sulfur analyzer, nitrogen hydrogen oxygen analyzer and other large-scale analytical test instruments. In recent years, the company successfully developed the high strength rebar B500B, 460 b, the high strength rebar Grade60, alloy round billet 27 simn, 30 crmnsia structure, A105, 45 mn2, Q355C, 42 crmo, 30 mn2, 37 mn5 varieties, including Φ 310 oil well tube steel to fill the blank in henan province, ∮12-∮32mm high-strength construction steel has passed MCC's product MC certification, as well as export CARES and ISO10144 certification, making a great leap forward in product upgrading.