The Globe Made of Stainless Steel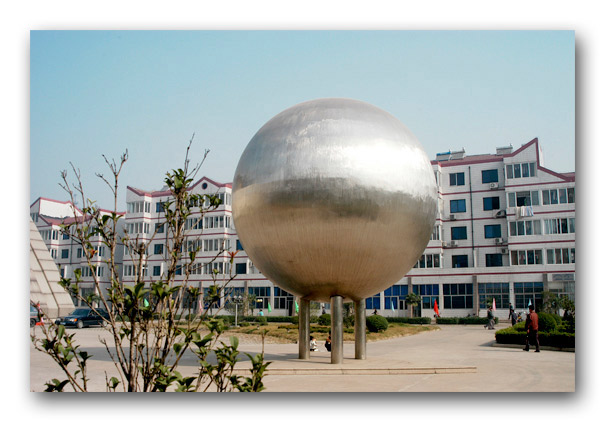 This shows the clear ambition of Shagang to be a worldwide player in the steel business.
Background: With a diameter of 5.8m the stainless steel globe is installed on the east side of Shagang gymnasium. It was constructed and installed as part of Shagang's 25th anniversary celebrations in 2000.